Estimates & Pricing
Moving can by stressful and often time complicated, so leave it to the professionals at Woodland Moving and Warehouse to ease you through the process. Request a free quote from Woodland Moving and Warehouse and we'll walk you through the planning and logistics every step of the way.
Request A Quote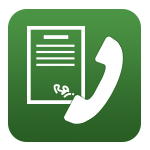 Discuss Your Options
Schedule an Estimate
Plan Your Move
Step One: Request a Quote Online
Provide us with your Moving Dates, Destination and Contact Info to get the process started.
Step Two: Discuss Your Needs
Our team will call you to discuss your needs and moving options.
Step Three: Schedule a Home Estimate
Schedule a time to discuss the details of your move with an AMSA Certified Moving Consultant.
Step Four: Plan Your Move
A Certified Moving Consultant will survey your needs and provide you with a service plan and quote.
---
WHY WOODLAND MOVING AND WAREHOUSE?
Woodland Moving and Warehouse has more than 100 years of packing and moving experience. We strive to make the moving process as smooth as possible, whether you're moving down the street or across the country. We specialize in all elements of moving household, office, commercial and industrial goods, and will work with you one-on-one to create a customized moving plan to suit your individual needs. We are dedicated to your satisfaction from the moment you contact us for a quote all the way through to when you unpack the last box in your new home. If you need assistance with senior moving in the West Hartford, CT area, contact us today at (860) 249-1949 for your free estimate!